Voir les articles dans "Exposition"
\"The Old Testament (the Hebrew Bible modified and reordered for Christian use) served as one of the richest sources for narrative art in the Middle Ages. It provided familiar stories–such as those of the Creation of the World and Noah's Ark–and held up heroes such as David and Solomon for emulation.
Medieval readers turned to the Old Testament not only for inspiration and moral guidance, but also as a source of entertaining tales and historical information. This exhibition features illustrations of the Old Testament in a wide variety of books, including: Bibles, private devotional manuscripts, books for the mass, and world histories…\"
More …
1er juin -8 août 2010. Getty Center [ Link ] Site incontournable …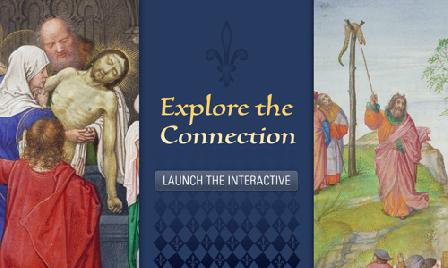 Lambeth Palace Library is one of the earliest public libraries in England, founded in 1610 under the will of Archbishop Richard Bancroft. In celebration of its 400th anniversary in 2010, the Library is opening a fascinating exhibition to the public in the Great Hall of Lambeth Palace.
Highlights of the exhibition include :
* The MacDurnan Gospels, written and illuminated in Ireland in the 9th century
* The Lambeth Bible, masterpiece of Romanesque art
* 13th century Lambeth Apocalypse
* A Gutenberg Bible printed in 1455, the first great book printed in Western Europe from movable metal type
* Books owned and used by King Richard III, King Henry VIII, Queen Katherine of Aragon, Queen Elizabeth I and King Charles I as well as landmark texts in the history of the Church of England
* An exceptionally rare edition of the Babylonian Talmud which survived a 1553 Papal Bull ordering all copies to be burnt, which was rediscovered in 1992
* The warrant for the execution of Mary Queen of Scots
* Papers of archbishops, bishops and leaders of church and state, ranging from the 13th century to the modern day, including papers relating to the rebuilding of St Paul's Cathedral after the Great Fire and physicians' reports on the illness of King George III.
[ Link ]

Exposition du 2 Avril au 4 Juillet 2010 Musée de l'Armée / Hôtel des Invalides
Pour plus d'infos [ Lien ] (pdf)
L'exposition Jehan Froissart, chroniqueur de la guerre de Cent Ans est une occasion exceptionnelle de découvrir l'art et le talent des ateliers d'enluminure médiévaux, au travers de précieux manuscrits copiés et enluminés entre 1408 et 1418, grâce au libraire parisien Pierre de Liffol. Pour mieux comprendre cet art de l'enluminure, un espace de l'exposition est consacré à l'art du livre au début du XVe siècle, ainsi qu'aux instruments et aux pigments utilisés par les peintres pour nous transmettre leur témoignage, en regard des textes du célèbre chroniqueur. … et de façon interactive
Ponctuant le parcours de l'exposition, des bornes multimédia sont accessibles librement proposant à chacun de s'immerger au coeur de ces fascinants manuscrits. Grâce au programme de numérisation en très haute définition mis au point par l'Université de Sheffield (Angleterre), nommé Virtual Vellum (Vélin Virtuel), et au logiciel Kiosque spécialement conçu pour l'événement, le visiteur peut « feuilleter » l'intégralité de plusieurs ouvrages conservés dans de grandes bibliothèques occidentales – en particulier les Chroniques conservées à la Bibliothèque nationale de France et la Bibliothèque municipale de Besançon – et apprécier en détails la finesse de ces enluminures. C'est à une véritable exploration, au coeur des richesses cachées de ces manuscrits, que le visiteur est convié.
At key locations throughout the exhibition space, multimedia terminals offer visitors the chance to immerse themselves in manuscripts' fascinating and beautiful contents. A programme of high-resolution photography specially undertaken for this event at the University of Sheffield (United Kingdom) and using the Virtual Vellum and Kiosque software allows visitors to 'leaf through' the content of several manuscript books photographed at a handful of great European research libraries, including manuscript copies of the Chronicles from the National Library of France and the Municipal Library at Besançon. Visitors are thus invited to explore the rich content hidden
Informations pratiques / Practical Information
Musée de l'Armée
Hôtel national des Invalides
129 rue de Grenelle 75007 Paris
08 10 11 33 99 / 01 44 42 38 77
www.invalides.org
Lien utile : The Online Froissart de Peter Ainsworth et Godfried Croenen
Pages
Categories
Auteur du blog : Jean-Luc DEUFFIC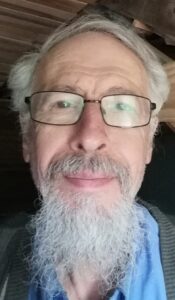 Visites depuis 10/03/2020
Evangeliaire breton (Boulogne-sur-Mer, BM, ms 8)