Voir les articles dans "Revues"
Les 2 prochains volumes de PECIA. LE LIVRE ET L'ÉCRIT (Brepols), en cours de préparation, auront pour thème : "Le manuscrit médiéval: texte, objet et outil de transmission", avec au sommaire :
Aurore GASSEAU
(Université de Lorraine, CRULH)
Les cycles iconographiques des calendriers des livres d'heures à l'usage de Metz
Jennifer SOLIVAN
(Universidad de Puerto Rico, Recinto de Río Piedras)
Prudentius' mnemonic images in a twelfth century Psychomachia manuscript
Audrey PENNEL
(Université de Bourgogne)
Jacques d'Armagnac et Jean du Mas, entre bibliophilie et sédition politique
Ismérie TRIQUET
(Université de Rouen)
Des manuscrits pour transmettre l'histoire du duché de Normandie à la fin du Moyen Âge
Gleb SCHMIDT
(Université de Lorraine, CRULH)
Authorial intent and the reality of reading history: the case of Honorius Augustodunensis' Elucidarium
Diego BELMONTE FERNANDEZ
(Universidad de Sevilla)
Difusión legal en la reconquista española: el manuscrito como herramienta de transmisión en los cabildos capitulares del sur de Castilla
Antonio MARSON FRANCHINI
(St. Cross College, Oxford University)
Nicolas de Biard's de festis model sermon collection. Preliminary study for an edition
Thibaut RADOMME
(Université de Fribourg – FNS)
De tali amore loquitur Dominus. Les marginalia bilingues de l'Ovide moralisé comme support d'édification dans la fable de Phébus et Daphné
Ilsiona NUH
(Université Clermont Auvergne)
Le miracle marial par personnages dans le ms. BnF, Fr. 819-820 : reflet poétique d'une célébration bourgeoise et urbaine
Ainoa CASTRO CORREA
(Universidad de Salamanca)
Dating and placing Visigothic script codices: A quick guide for beginners
Nathalie CROUZIER-ROLAND
(Université Bordeaux Montaigne)
Construire une mémoire urbaine : les cartulaires municipaux bordelais et libournais
(XIVe-XVe siècle)
Thomas BERGQVIST RYDÉN
(Researcher by Lund Cathedral Chapter / The Historical Museum of Lund University)
The Valréas Book of Hours, Avignon, BM, ms. 1903
Isabel BARROS FELIX
(Université Catholique de Louvain)
Le Traité des quatre dernières choses. Étude comparative des enluminures de trois manuscrits bourguignons du XVe siècle (mss Bruxelles, KBR, 11129, KBR, 9048 et Paris, BnF, Fr. 993)
Estelle GUÉVILLE
(Assistant Researcher – Louvre Abu Dhabi)
Les manuscrits médiévaux occidentaux dans la collection du Louvre Abu Dhabi
2009-2017
Synnøve Midtbø MYKING
(Université de Bergen)
Les livres français en Norvège médiévale : témoins de connexions culturelles, religieuses, sociales
Marjorie MOUREY
(Centre d'études romand)
La marque de l'auteur dans les manuscrits BnF, Fr. 9343-9344
Une proposition d'attribution du Roman de Buscalus à Jean Wauquelin
Gauthier GRÜBER
(CALHISTE / DeScripto – EA 4343
Université polytechnique Hauts de France)
La mort Gerin :Un épisode à la tradition bouleversée dans Girbert de Metz
Armando NORTE
(CHSC-UC; CH-ULisboa)
A library for eternity : Books and textbooks donated on death bed by Mem Peres de Oliveira, a Portuguese ecclesiastical and scholar of the early 15th century
La dernière newsletter de Manuscripts on My Mind est à présent disponible en ligne : http://libraries.slu.edu/special_collections/vfl_momm
Un superbe travail de Susan L'Engle et de Scott Gwara !
Manuscripts on My Mind is the quarterly newsletter of the Vatican Film Library. In this newsletter readers will find updates on our current activities, as well as a forum for exchange of information and discussion about manuscripts, listing of conferences and exhibitions, and sharing of queries and discoveries with the manuscript community
Department of Special Collections, Pius XII Memorial Library, Saint Louis University 3650 Lindell Boulevard, St. Louis, MO 63108
Manuscripts on My Mind, la newsletter n° 6 de la Vatican Film Library (Department of Special Collections, Pius XII Memorial Library, Saint Louis University) est à présent disponible. Soulignons le grand intérêt de cette publication en ligne (pdf, haute résolution) riche d'informations sur les manuscrits médiévaux : CFP, colloques, publications.
Sommaire : ❧ Editor's Remarks ❧ Manuscript queries ❧ News and Postings ❧ Calls for Papers ❧ Exhibitions
Fichier de l'Addendum, n° 6 [ pdf ]
Responsable :
Dr. Susan L'Engle
Assistant Director, Vatican Film Library
Editor, Book Review Editor, Manuscripta
Pius XII Memorial Library
Saint Louis University
Email : lengles@slu.edu
Lien
Manuscripts on My Mind is the quarterly newsletter of the Vatican Film Library
Source de l'image : conférence Nuns' Literacies in Medieval Europe
Pages
Categories
Auteur du blog : Jean-Luc DEUFFIC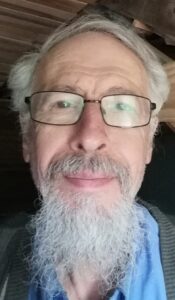 Visites depuis 10/03/2020
Evangeliaire breton (Boulogne-sur-Mer, BM, ms 8)