Manuscripts on My Mind is the quarterly newsletter of the Vatican Film Library. In this newsletter readers will find updates on our current activities, as well as a forum for exchange of information and discussion about manuscripts, listing of conferences and exhibitions, and sharing of queries and discoveries with the manuscript community.
No. 5, January 2012 [ en ligne, pdf ]
: ❧ Editor's Remarks ❧ Manuscript queries ❧ Exhibitions ❧ News and Postings ❧ Manuscript winter sales (Scott Gwara's review of manuscript sales) ❧ Calls for Papers ❧
Please note our new and improved Special Collections website, where you will find copies of previous issues of the newsletter, as well as links to other resources of the Vatican Film Library :
http://libraries.slu.edu/special_collections/vfl_momm
If anyone would like to be added to the mailing list, they may write to ❧ Susan L'Engle, Editor, Manuscripts on My Mind [lengles/ /slu.edu]
Department of Special Collections, Pius XII Memorial Library, Saint Louis University, 3650 Lindell Boulevard, St. Louis, MO 63108
Leave a comment
You must be logged in to post a comment.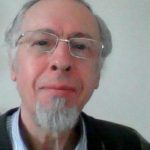 Pages
Categories
Visites depuis 10/03/2020
Evangeliaire breton (Boulogne-sur-Mer, BM, ms 8)