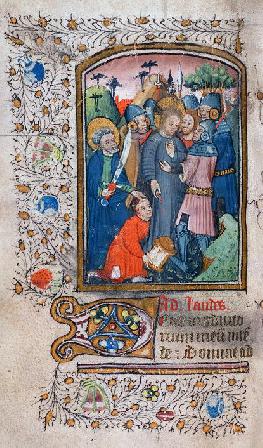 The University of South Carolina, which is located in the state capital of Columbia, has been acquiring medieval manuscripts and leaves for the past three years. Dr. Scott Gwara advises the university's library on acquisitions. Most recently the university bought a complete English Pocket Bible, ca. 1240. Substantial support from the B. H. Breslauer Foundation made the purchase possible. In 2007 the Breslauer Foundation bought a sermon miscellany for the university. These manuscripts join other codices in the collection, including a deluxe English copy of Ranulf Higden's Polychronicon once in the Dyson Perrins collection and a Sarum Book of Hours by the Masters of the Gold Scrolls [photo : Book of Hours, Gold Scrolls Group]. Newly added fragments include leaves from an early 13th-century glossed bible and from the Llangattock Breviary [photo : Llangattock Breviary, ca. 1441-1448]. The University has the largest number of manuscripts in the state: six codices and more than 100 fragments. In April 2011 Dr. Christopher de Hamel will offer a two-day seminar, \"Understanding the Medieval Book,\" using the library's collection. Application packets will soon be available for this event. In addition to manuscripts acquired by the university, the Columbia Museum of Art has recently purchased a Bruges Book of Hours.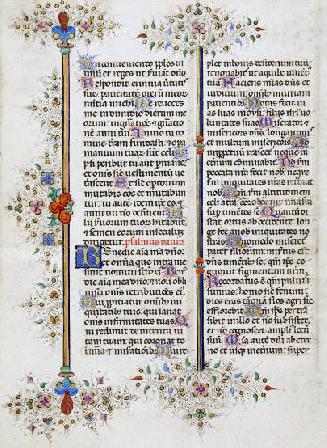 "Images reproduced courtesy of the Irvin Department of Rare Books & Special Collections, University of South Carolina Items."
Liens :
Pages from the past (Pr Scott Gwara)
Catalogue en ligne des manuscrits de la South University Library
Leave a comment
You must be logged in to post a comment.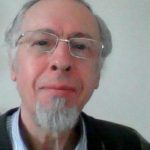 Pages
Categories
Visites depuis 10/03/2020
Evangeliaire breton (Boulogne-sur-Mer, BM, ms 8)