The 2th seminar Images and Liturgy in the Middle Age, organized by the CEAACP Multidisciplinary Group Study in Arts (University of Coimbra), the National Ancient Art Museum (DGPC), and National Department for Church Cultural Heritage part of the set of project initiatives of Carla Varela Fernandes' Postdoc (2ª fase) dedicated to study Portuguese figurative sculpture from the 12th to 14th centuries, knowledge transfers, \"know how\" and artistic itinerancy. Focusing on a wider chronological and geographical context, this 2nd seminar aims the presentation and discussion of recent studies and reflections on works of medieval art. It is intended to address the medieval images as part of the buildings they were designed for and the liturgical rituals. On the other hand, we'll try to provide advances in the knowledge on the means as an iconographic innovation or aesthetic generated at a given location \"moves\" and appears in other geographies, serving similar liturgical/devotional purposes.
PROGRAMA | SESSIONS
09h00 Registo / Entrega de documentação
09h30 Abertura | Welcome
1ª SESSÃO Moderador/Chair: Francisco de Macedo (CEAACP-Universidade Coimbra)
09h45 Uma colecção de escultura para uma arquitectura perdida: o núcleo altimedieval de Sines
Paulo Almeida Fernandes (CEAACP-Universidade Coimbra | FCT)
10h15 El arquetipo de los beatos: reflexiones sobre la cultura figurativa altomedieval en la Península Ibérica
Alícia Miguélez Cavero (Universidad de León| IEM-FCSH|Universidade Nova de Lisboa | FCT)
10h45 Debate | Discussion
11h15 Pausa | Coffee Break
2ª SESSÃO Moderador/Chair: António Filipe Pimentel (Museu Nacional de Arte Antiga/DGPC)
11h45 El Apóstol está presente: la estatua de Santiago y sus peregrinos en el siglo XIII
Manuel Castiñeiras González (UAB-Universidad Autònoma de Barcelona)
12h15 Uma imagem românica de S. Bartolomeu do MNAA: questões em torno da estética, iconografia e importância do culto do apóstolo nos anos do Românico
Carla Varela Fernandes (CEAACP-Universidade Coimbra | FCT)
12h45 Debate | Discussion
13h00 Almoço | Lunch
3ª SESSÃO Moderador/Chair: Maria Adelaide Miranda (IEM-FCSH/Universidade Nova de Lisboa | FCT)
14h30 L'iconographie du travail et la culture de l'alimentation : élaborations figuratives dans la production enluminée liturgique de Émilie-Romagne au XIIe siècle
Maria Alessandra Bilotta (IEM-FCSH/Universidade Nova de Lisboa | FCT)
15h00 Questões em torno dos Ordinários do Ofício Divino de Alcobaça
Catarina Fernandes Barreira (IEM-FCSH/Universidade Nova de Lisboa | FCT)
15h30 A arte do livro e a liturgia judaica em Portugal no final da Idade Média
Tiago Moita e Luís Urbano Afonso (IHA-Faculdade de Letras da Universidade de Lisboa)
16h00 Debate | Discussion
16h30 Pausa | Coffee-break
4ª SESSÃO Moderador/Chair: Maria de Lurdes Craveiro (CEAACP-Universidade Coimbra)
17h00 L'image monumental et le texte. Remarques sur la mécanique épigraphique à la fin du Moyen Âge
Jean-Marie Guilloët (Université de Nantes / Membre de l'Institut Universitaire de France, IUF)
17h30 A colecção de arte medieval no discurso museológico das novas salas de exposição permanente
Maria João Vilhena de Carvalho e Anísio Franco (Museu Nacional de Arte Antiga/DGPC)
18h00 Debate e palavras finais / Final discussion and concluding remarks
Organização | Organization
GEMA/CEAACP – Grupo Multidisciplinar em Artes/Centro de Estudos de Arqueologia, Artes e Ciências do Património/Universidade de Coimbra
MNAA/DGPC – Museu Nacional de Arte Antiga/Direcção Geral do Património Cultural
SNBCI – Secretariado Nacional para os Bens Culturais da Igreja
Comissão organizadora
Carla Varela Fernandes
Miguel Soromenho
Sandra Costa Saldanha
Inscrições
O valor da inscrição é de 5€, devendo ser efectuada através do formulário abaixo disponível.
Informações | Information
Rui Almeida (SNBCI)
Tel.: 218 855 481
Fax: 218 855 461
E-mail: imagenseliturgia@bensculturais.pt
Leave a comment
You must be logged in to post a comment.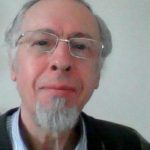 Pages
Categories
Visites depuis 10/03/2020
Evangeliaire breton (Boulogne-sur-Mer, BM, ms 8)