Call for Papers : Panel : Design and Decoration of Early Printed Books
Society for Renaissance Studies 5th Biennial Conference, University of Manchester, 9-11 July 2012
Organizer : Mayumi Ikeda, Keio University / Sponsor : EIRI Project, Keio University /
This panel seeks to explore how the first generations of publishers after the invention of printing with movable type employed decoration, illustration, and other visual elements as well as particular designs of book to enhance their products in order to increase their market value, stimulate demands and even create new trends.
While studies of early printed books in recent years have shed light on various manners of commercialization and organization in the early publishing business, how great a concern publishers had in enhancing their products has not been given adequate attention.
In this panel, three papers will be invited that deal with the question of how publishers of incunabula and post-incunabula era exploited or played with visual elements of books such as design, illumination, illustration, border decoration and initials, either hand-added or printed with woodcut, metalcut, or engraving, for commercial or other causes. Ideally the three papers represent studies of different regions of Europe.
Papers should be 20 minutes in length and delivered in English. Please send a 250-word abstract to Mayumi Ikeda (may_bow@hotmail.com) by 16 September.
For details of the Society for Renaissance Studies 5th Biennial Conference, please visit :
http://www.rensoc.org.uk/SRSNationalConference2012.htm
Leave a comment
You must be logged in to post a comment.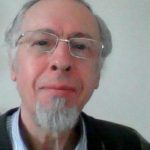 Pages
Categories
Visites depuis 10/03/2020
Evangeliaire breton (Boulogne-sur-Mer, BM, ms 8)