Medieval Manuscripts Seminar
All meetings at 5.30pm in the Dr Seng T Lee Centre, Senate House Library, 4th Floor, Senate House, Malet Street, London WC1
Meetings are free and are followed by a wine reception. Organiser: Pamela Robinson (Institute of English Studies)
2007-08
18 October 2007
Elizabeth Solopova : Medieval English Psalters: Sacred Songs, Profane World
22 November 2007
Michelle Brown (Institute of English Studies) : Sidelong glances and silent screams: the emotional world of the Luttrell Psalter
6 December 2007
James Willoughby (St Peter's College, Oxford) : Medieval Books at Eton, Winchester and other Learned Colleges
24 January 2008
Mary Carruthers (New York University) : Front pictures as study guides in Bodleian Library, MS Laud misc. 156, a text of Nicholas of Lyra's Postillae
14 February 2008
Peter Kidd (London) : More-or-less defaced: Reconstructing the Acciaiuoli Hours
28 February 2008
Tim Bolton (Sotheby's) : The buying and selling of manuscripts at auction in England for pleasure and profit: the first few centuries
The Institute of English Studies (University of London) is hosting the Book History Research Network Study Day on Friday, 26 October 2007. The theme of this term's Study Day is \"Rethinking the Book: Between Text and Para-Text\", and will feature a keynote lecture by Dr Rowan Watson (Victoria and Albert Museum) on \"Negotiating the Change: From Manuscript Books of Hours to Printed Prayer Books\". The day will conclude with a visit to the National Art Library at the V&A and private tour of the collections. Admission is free. No registration is required.
The Book History Research Network [Lien]
Institute of English Studies [Lien]
Leave a comment
You must be logged in to post a comment.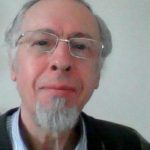 Pages
Categories
Visites depuis 10/03/2020
Evangeliaire breton (Boulogne-sur-Mer, BM, ms 8)